We can say that our Pink White gravel is a variant of the white gravel, made out of our Pure White crushed rock, but with a different touch, a pink colour that brings a touch of originality. Our Pink White Gravel is a high quality marbel. Its high percentage of reddish streaks makes it a unique and distinct stone.
Do not confuse it with our classic pink gravel, which actually looks more yellow than pink, but has traditionally been called pink.
The Pink White gravel is a new product presented by Canteras el Cerro. We constantly try to extend our range of decorative stone, with stone that present special characteristics.
Granulometry
Our gravel is available in the following sizes:
3-6, 6-12, 12-24, 24-40, 40-60 and a special size for gabions 60-160 mm.
Unit of sale
This gravel can be delivered in bulk (full truck) or in 1000 kg bulk bags. The 20 kg mesh-bag is also an ideal pakaging for stores and garden centers since it is very manageable (only up to size 40-60 mm)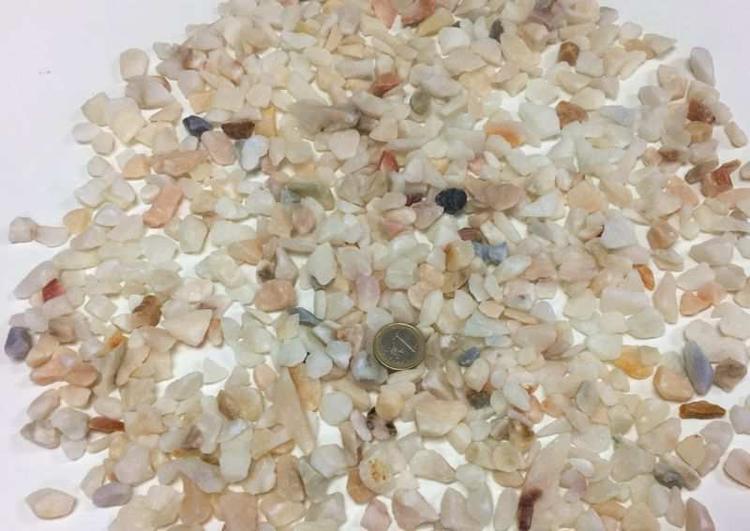 + INFO