Orange crushed brick trails for gardening and landscaping.
How to build a road or path in your garden.
The trails in a garden have two purposes, one practical and one aesthetic. The road used to cross the garden forth for pleasure or for maintaining plants and flowerbeds. Since the trail is exposed to intensive must conduct construction and durable materials with ideal characteristics.
We advise the Chamota or crushed brick as it provides a way resistance against water, wind and hence erosion, besides always conseve the moisture that always prevents againts unpleasant dust. In the case of making a decorative Chamota (crushed brick) is the suitable materials for the reasons mentioned and because it will give a touch of color that will make stand out and contrast with the rest of the garden.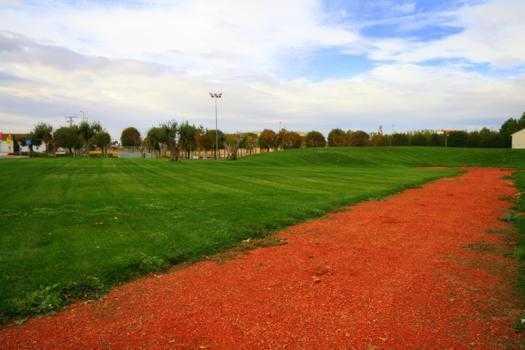 The main objective of the trails is link different areas of your garden, for example coupled Outside the house, giving access to the pool, garden, flowers…
The crushed brick or terracottacrushed coal is very easy to place, both in straight paths and roads with many curves.
Perform a road with Chamota (crushed brick) is a cheap option, easy to install and keep its trails for all life.